Agenda
Inside 3D Printing Conference & Expo - Sydney -

Day 1 - Wednesday, May 9th, 2018
Keynote
Additive manufacturing (3D Printing) is enabling innovations worldwide across disciplines. From Engineering to industrial, health to food production, fashion to furniture, construction to lighting, the technology has provided examplas of new thinking and practice, reorganised production systems and changes to buniness models and supply chains. This presentation provides an update on the latest developments around the globe and expectation for the future.
Keynote
Additive manufacturing (3D Printing) is having a significant impact on clinical practice. This presentation discusses the latest research in additive manufacturing for medical applications, and its role in Health 5.0 and the rethinkng of surgical practice and rehabilitative healthcare.
This presentation will provide detailed case studies of the use of design for additive manufacturing on metal end-use parts and the major impact they have on cost efficiencies through a range of strategies enabled by the capabilities of the technology. These strategies will be described and the advantages and disadvantages highlighted as well as the specific cost/weight/efficiency etc comparisons for each part. The presentation will feature parts that are in production and also explain the impact GE considers will transform manufacturing in a revolution that has already begun.
Described as Australia's most successful start-up and innovation award winner, TechFit is a great example of how to utilise 3D Printing (additive manufacturing) in a practical business sense to give an advantage to new companies. TechFit is part of a tailoring business that approaches custom fitting in a new way, enabled by 3D printing technology. This presentation explains the approach, and highlights the challenges and opportunities 3D Printing (additive manufacturing) provides.
Metal 3D printing is an exciting technology that offers designers geometrical freedom to manufacture parts that could not be made in others ways. However the disadvantage of the existing metal 3D printing is that it is very slow and expensive. This technology is thus used in prototyping and low volume, high value medical and aerospace applications. New high speed 3D printing technologies are now available that will redefine manufacturing and enable low cost, high speed 3D printing of parts. This could redefine casting in a diverse range of applications including automotive, mining and industrial manufacturing
This will describe the journey to create a 3D metal print bureau in Australia - funding, quality systems, customer requirements, example projects and how this has been achieved in Adelaide by a collaborative process between Government, University and Industry
The development of additive manufacturing is now at the point where uses of this technology is being using in industrial settings to optimise the work flow and performance of processes. The use of additive manufacturing for parts consolidation has the potential to transform supply chains and increase the efficiency of operation and assembly of complex products. This presentation will describe how additive can change the way companies structure there businesses.
Everyone is familiar with introductory software for desktop 3D printing, but if you are a professional working with the technology then you should be aware of the software that has been developed specifically to work with your projects. This presentation explains what that software does, and how to work at its extremes to maximise its capabilities and advance your projects.
In this talk we will explore the relationship between insourcing and outsourcing, the value each can create, enable or unlock in an organisation and the motivation behind choosing one over the other as a mean of maximising the impact of 3D printing in any organisation.
After 25 years of taking plaster cast impressions, moulding and grinding plastic orthopaedic braces and cranial remoulding helmets – the clinical team at Orthokids were ready for a change. The idea of 3D printing had been around for quite a few years, and it seemed it was the inevitable future of prosthetics and orthotics; albeit, a distant one. For the past 12 months Orthokids have been investigating 3D scanning and printing options available to the clinical team in order to remove the cumbersome, labour intensive process most clinicians are still using to create orthopaedic braces (orthoses) and cranial remoulding helmets. Ken Shaw will share valuable insights into real life clinical solutions Orthokids have implemented in the 3D world, and endeavour to answer all your questions about how this technology is ready to change the future of the Prosthetic and Orthotic industry.
3D printing is key component in the 4th Industrial Revolution and has the potential to significantly disrupt and/or energise Australian manufactures, service providers and retailer's. Success in this space will be directly dependant on our willingness to experiment, adopt and innovate with 3D printing in Australian businesses. A light and entertaining look at this disruption already taking place will lead to how IMCRC as part of its Additive Manufacturing/3D Printing Research Theme are developing an "Australian Industry Capability Map" to quantify the Additive Manufacturing landscape in Australia for both research and application of Additive Manufacturing. The initial stage in developing this map has been a survey of Australian Universities and Research Institutes to create a "Research Capability Map" identifying current capabilities, industry sector engagement, collaboration and growth. This Research Capability map shows a significant and growing competence in the Australian University sector that can support Australian Industry in their journey to experiment with and adopt this technology. Details for a matched online industry survey designed to identify the opportunity 3D printing for Australian Manufacturers will also be introduced and the presenter will encourage, (beg and plead), with all industry attendees to participate.
Inside 3D Printing Conference & Expo - Sydney -

Day 2 - Thursday, May 10th, 2018
Keynote
Architecture is being changed by advances in technological capability that are allowing for innovative structures simply not previously possible. This presentation demonstrates how 3D printing is impacting architectural practice, and what that means in practice. Cutting-edge research and practice are shown and the operational requirements and knowledge discussed.
Combining advanced biobased materials with 3D printing enables the design and manufacture of customized and innovative products. This presentation will outline the development of products/materials with advanced functionalities utilizing biopolymers and bioplastics. All these products need proven green credentials, freedom from harmful chemicals and have to be cost-effective. By building on features designed by nature, we aim to develop products that deliver performance additions beyond the sustainability and renewability claims; products that will meet the demands of the global market place. Aspects of our research take a different approach to many countries in how we use, manufacture and develop bioproducts - as New Zealand is not set up for refining petroleum to chemicals and polymers. Thus, we have leading expertise in extrusion processing and 3D printing of biomass, biopolymers, fillers, novel biobased additives and fibre addition. 3D printing has the potential to fast track the commercialisation of sustainable, customized and highly functional 'green' products using locally sourced, renewable materials.
3D Printing (additive manufacturiing) is creating changes to business models, with the potential for more significant change to come. Just as the impact of 3D Printing would not be as signnificant without the corresponding rise in technologies such as the internet and 3D scanner, so too are other digital technologies contributing to changes in thinking. Blockchain is having an unexpected role in many new areas, and in particular in relation to contracts, supply chains and chain of custody. As 3D Printing allows for the rise of distributed manufacturing, build farms etc so the role of clock chain will become increasingly important as part of managing the disruption to supply chains and legal responsibilities.
3DChef is a food printing start-up that demonstrates how the technology can be used to create innovative businesses. This presentation provides a review of 3D printing food internationally, and explains the practicalities involved in the range of processes. Examples of practice will be shown and the challenges and opportunities involved discussed.
The advantages of 3D Printing technology go beyond 3D as they enable new directions in the personalisation of products over time. Incoporating electronics and responding to the potential for the Internet of Things to provide new design and manufacturing opportunities, this presentation looks at how products can be designed not just more efficiently but differently, to change our realtionship with the world around us.
Fashion has had a surprising iinfluence on the development of 3D Printing worldwide. Designer Iris Van Herpen led the way with her startling fashion creations using 3D printing. This has led to some fascinating examples of creatviity using the technology, but the design and production of fashion using 3D printing is not without its challenges. This presentation is about a the creation of a full length dress 3D printed in one print, incorporating over 20,000 components. The dress will be on show at the event.
Additive Manufacturing (AM) is unsettling current production systems because of the potential to be time and cost efficient, provide increased design flexibility and minimise material use. AM is also impacting on the production of end-use parts. However, this is limited to premium manufacturing sectors such as the aeronautical industry who use the most sophisticated AM technologies. The less exclusive AM technology of Fused Deposition Modelling (FDM) has, due to the openness and simplicity of the technology, facilitated widespread use. It is in this context of the democratisation of AM via FDM technology that this study will focus. To test the suitability of FDM produced parts in an end-use application, the author will design and construct a piece of furniture using handcrafted timber and FDM printed plastic to explore combining these two radically different making methods. The principal aim of the project is to verify the use of FDM parts in a load bearing application. The rationale for addressing the project through practitioner action is relevant because engaging with making is a way to access knowledge and understanding. The object generated as a result of the practice-based approach serves to prove or disprove findings as they emerge in a tangible format, and always within the constraints of a functional object. Timber and plastic combine to form the essential materials; timber representing a traditional and a recognised history and plastic that has become the ubiquitous material of the 21st century. The final design confirms the hypothesis that FDM parts can be used in load bearing applications although the technology produces parts that are unsuitable from the perspective of surface quality. This finding regarding surface quality was based on a conventional understanding of plastic processing, acknowledging this and continuing with the exploration revealed that the particular finish of a 3d printed part is a unique and distinct characteristic that should be highlighted. Juxtaposing timber and plastic in the context of a manufactured object re-ignites an old, long-lost partnership, and the contrasting nature of the two materials brought together via different manufacturing processes applied to a physical object presents product designers with another scenario that may inspire or inform future explorations.
It has been proved many times digital technologies enhance access to heritage and museum collections. However, recent studies indicate museum visitors prefer tactile or semi-tactile experience with replicas as opposed to the visual experience. In this sense, we are exploring whether merging tactile and immersive museums experiences can bring new multimodal engagement with heritage. A wallaby-sized polar dinosaur from the Otways, Leaellynasaura (Little L), is used as case study to investigate how can we create a meaningful content through 3D printing, virtual reality, and augmented reality. A co-creative VR colouring of a 3D printed Little L museum experience has been developed in a close collaboration with subject matter experts (palaeontologists) and a local museum through extensive research utilising user-centered design approach. User experience evaluations of the proof of concept, publicly available at the National Wool Museum – City of Greater Geelong, are conducted in order to understand whether Mixed Reality can be used for engaging museum experiences and to prepare a project proposal for further development.
Conceived as a model for the library of the future, The Edge, launched by State Library of Queensland (SLQ) in 2010, is at the forefront of re-imagining libraries for the 21st century. With a mandate to empower Queenslanders to explore creativity across art, science, technology, and enterprise, The Edge is a visionary space for 'creating creatives'; a melting pot of ideas, capacity-building, experimentation and innovation. 3D Printing has proven to be a great enabler for the maker community. This presentation explians why this is the case, and how more digital fabrication centres can be incorporated into public buildings in the future, as well as highlighting the challenges and opportunities involved.
All you ever wanted to know about metal and new materials 3D printing but were afraid to ask….
The Industry panel rounding out the two-day conference brings years of experience in high-end commercial 3D printing. The panel will give their views on the current state of play with metal 3D printing and where it is heading and it is an opportunity for you to ask the burning questions around metal and new materials 3D printing. The panel have been selected both for their expertise and for their ability to explain the challenges and opportunities facing all of us as metal printing matures into the commercial market.
Speakers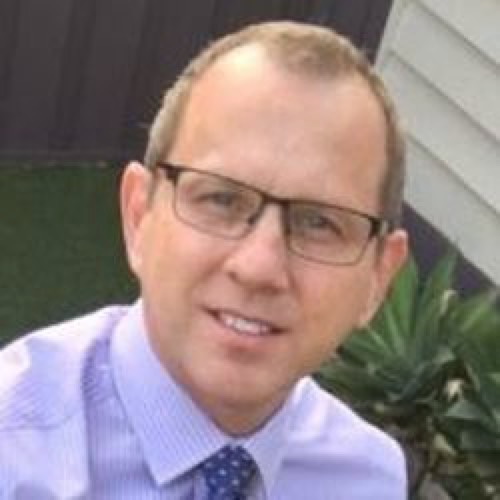 3D Print Specialist
Konica Minolta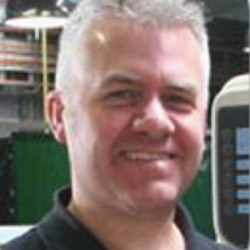 Sales Director Asia-Pacific
EOS