Inside 3D Printing Conference & Expo - Seoul -

Day 1 - Wednesday, June 28th, 2017
Room: Hall 6A
KEYNOTE 1:
This session will be exploring the Market Trend of Additive Manufacturing and 3D Printing with current addressable market status and foreseeing the future of its community and potential addressable market.
Room: Hall 6A
SPONSORED SESSION:
One of the emerging issues in 3D Printing area is how to protect copyright of 3D modeling, STL, in distributing and managing 3D contents. In this session, an integrated approach to copyright protection of 3D models will be suggested, consisting of encryption module, features extraction and estimation module, and digital forensics module. Because of the characteristics of 3D models, features of objects included in the design can be very different from traditional image objects, and therefore require understanding of object's topological structure and mathematical rebuilding. Also, Identification of objects included in finished products can be done through terahertz scan. 3D printing technology itself is emerging from traditional CAD industry for design, and automatic control for manufacturing. Therefore, there will be many ways to utilize traditional copyright protection technologies. However, because license of the copyright in 3D models should be imposed at object level, instead of file level, there will be many more challenging research topics. Especially, the protection of 3D asset at the design stage using CAD S/W is a significant security target.
Morning Break (Session Change)
Room: 301
BUSINESS:
As more organizations incorporate additive manufacturing systems to produce production parts, it's becoming clear that successfully moving beyond prototyping requires a more advanced and thoughtful strategy. To achieve the desired outcomes, companies now need to learn how to build a methodical and scalable system for tracking data and outcomes throughout the 3D Printing workflow. This talk will discuss best practices developing and executing a successful strategy -- from selecting the right materials, to creating appropriate operating instructions, to testing and then ultimately tracking the lifecycle of printed parts.
Room: 302
MANUFACTURING:
If you think 3D printing is all about boutique manufacturing, think again. 3D printing, or additive manufacturing, is about supply chains and increasingly about high-volume industrial manufacturing. Manufacturers are using 3D printers to build not just prototypes or parts but also supply chains that can more rapidly respond to dynamic, real-time customer demands, reduce inventory and slice into transportation costs while dramatically compressing the time needed to ship products. Enterprise software giant SAP and EOS, have teamed to integrate 3D printing into supply chain processes and build a foundation for on-demand manufacturing. In this session, Steven Kim of SAP will show how 3D printing won't just change manufacturing but also challenge shippers and transportation providers as on-demand manufacturing blends with on-demand shipping.
Speakers
Senior Director of IoT and Digital Supply Chain
SAP
Room: 301
BUSINESS:
Combining advanced biobased materials with 3D printing enables the design and manufacture of customized and innovative products. This presentation will outline the development of products/materials with advanced functionalities utilizing biopolymers and bioplastics. All these products need proven green credentials, freedom from harmful chemicals and have to be cost-effective. By building on features designed by nature, we aim to develop products that deliver performance additions beyond the sustainability and renewability claims; products that will meet the demands of the global market place. Aspects of our research take a different approach to many countries in how we use, manufacture and develop bioproducts - as New Zealand is not set up for refining petroleum to chemicals and polymers. Thus, we have leading expertise in extrusion processing and 3D printing of biomass, biopolymers, fillers, novel biobased additives and fibre addition. 3D printing has the potential to fast track the commercialisation of sustainable, customized and highly functional 'green' products using locally sourced, renewable materials.
Room: 302
MANUFACTURING:
The long-awaited and much-hyped Industrial Revolution 4.0 is finally becoming a firm reality. And, to further its progress, here at Materialise we continue to evolve the way we innovate and enable our customers and partners to reap the greatest benefits of 3D printing technologies. Innovation happens every day, but only some of it is transformative. Additive Manufacturing has already demonstrated its ability to transform supply chains, business models and entire industries. Will yours be next? Engineering a success story with Additive Manufacturing means understanding a delicate interplay between several factors: your application, the scope of the technology.
Room: 301
BUSINESS:
XYZ printing has been producing and selling bread-and-butter model (FDM) or desktop printers. Now, we release SL and DLP products that can print one step higher quality output. In this session, the presenter will share multiple examples of business fields by applying various 3D products of XYZ printing. It has already been used in a variety of fields including medical, jewelry and will provide more business opportunities for SMEs, retailers in the future.
Room: 302
MANUFACTURING:
3D Printing technology had traditionally been used for prototyping business. Recently, however, there came more various applications of 3D Printing in many industrial fields, resulting in dramatic changes the way how vendors produce, collaborate and deliver products. In this session, we will discuss about "changes" made or to be made in the near future with actual cases. In addition, recent changes made in CAD industry in conjunction with the development of 3D printer will be illustrated.
Lunch Break & Exhibit Hall is Open
Room: Hall 6A
KEYNOTE 2:
Over the past decade, inexpensive cloud computing enabled a boom in entrepreneurship that created unprecedented value and opportunity. Now, as 3D printing declines in cost and improves in speed and quality, the techniques we use to deploy software are adapting to deploy matter. As a founder of the Frontier Tech Showdown and Asimov Ventures, Tyler has worked with startups collectively valued at more than $100 million. Join us to discuss opportunities at the exciting frontier of 3D printing.
Room: 301
BUSINESS:
Emerging from a nascent, hobbyist technology to the centerpiece of the "third industrial revolution", 3D printing stormed onto the scene and deal making along with it. Find out who's investing money, who's buying who, how much they're paying and what's next.
Room: 302
MANUFACTURING:
Simulation is a technology that creates virtual prototypes on a computer and tests the product under various conditions and situations before creating real prototypes. Simulation technology can be applied to production and manufacturing processes beyond the product design area. In particular, it can be applied to process and product design of 3D printing to maximize design optimization and product productivity. A trouble which may be occurred on manufacturing process and products can be predicted if virtual manufacturing is performed using simulation technology before actual 3D printing work. Therefore, it is not necessary to produce prototypes many times, and it is possible to maximize productivity by optimizing the design by reflecting the predicted results to the design. In this session, we will discuss how to apply simulation technology in 3D printing of metal and composite materials, and what are the benefits of simulation.
Room: 301
BUSINESS:
As an element of the 4th industrial revolution, Additive Manufacturing (AM) is a technological innovation about to systematically change market structure and value creation. In so far, it has only been analyzed via the narrow prisms of production cost, speed, and materials used. Yet, AM holds a greater promise, to foster entrepreneurship, install back growth and bring upon opportunities for business model innovation. It therefore makes perfect sense to integrate AM into the Creative Economy initiative in effort to AMable more businesses and individuals in the Korean peninsula capture value, in line with the influx in innovation while capitalizing on the ever-growing Makers community.
Room: 302
MANUFACTURING:
3D printing or additive manufacturing is a process of making three dimensional solid objects from a digital file layer by layer. The 3D manufacturing has been studied in recent years because it has the potential to reduce the processing cost and size. The advantages of 3D printing in the field of electronics are that it has the ability to truly integrate electronics with objects, and the fact that 3D printing allows for distributed manufacturing. But, 3D printing for electrical devices has not moved as quickly from concept into practical use in either industry or prototype labs. The main limitations for the 3D printed electronics relate to electronic materials availability, reliability of the final product, repeatability, speed, and yield. Until now, various materials including silver pastes, silver-based gels, and nano-particle graphene substrates have been introduced for the 3D printing of electronics. Several companies including Optomec and Voxel8 have prototyping machines ready. In this session, new composite metal which has a high electric conductivity of approximately 10 μohm-cm and various printing temperatures and viscosities will be introduced. The composite metal is practically composed of the eutectic alloys and metal particles. That is, the raw eutectic materials such as GaIn, SnBi and SnAgCu were modified for 3D printing process. The surface topologies and characteristics of the so formed products were investigated by a scanning electron microscope (SEM), a 3D-X-ray Microscope and a source-measure-unit.
Room: 301
BUSINESS:
As more and more 3D printers are connected online, 3rd party software innovators are creating new and interesting ways to add functionality to these machines. This talk will explore the benefits and use cases of cloud connected 3D printers as well as how parallel industries (such as smartphone platforms) utilized cloud infrastructures to overcome industry-level challenges to reach mass adoption. In addition, we will explore the structure of 3D printing cloud platforms and what innovations will be seen in the coming years.
Room: 302
MANUFACTURING:
Quality Control is already a bottleneck for many 3D printing applications. This is exacerbated as most 3D printing applications have low production volume. With a large number of unique designs 3D printed, contact measurement is not suitable for dimensional quality control, while vision inspection is more appropriate. Even with vision inspection, however, human labor is required for measuring each unique part leading to significant labor costs. This problem of quality control can be overcome with artificial intelligence. This talk will focus on the application of AI in 3D printing quality control.
Afternoon Break (SESSION CHANGE)
Room: Hall 6A
Frontier Tech Showdown:
The Session Description will be available shortly.
End of Conference Day 1 VIP Reception Begins at 6:30pm
Inside 3D Printing Conference & Expo - Seoul -

Day 2 - Thursday, June 29th, 2017
Room: Hall 6A
KEYNOTE 3:
The 3D printing industry has made impressive advances in the recent past. Some of the largest corporations and brands have made significant commitments to the technology. Meanwhile, an unprecedented number of startup companies and new businesses have emerged with no slowing in sight. The combination of new developments, investment, and national programs are leading to an exciting future. However, many are unsure where they fit in and what steps should be taken. Wohlers will share his thoughts, insight, and perspective on where he sees it going.
Room: Hall 6A
SPONSOR SESSION:
We will address the key requirements for achieving high end services within the 3D printing business. As we belief that those clients focusing on excellent quality will make it to the future of manufacturing with 3D printing and become leaders of the future business within this field. Presently the 3D printing industry is divided into players focusing on "price" attractiveness, and players standing out thru Excellent Quality. We believe that high end service performance must not be restricted to High End companies, however it must be achievable for rather all players which are open for high end manufacturing skills.
Sponsored by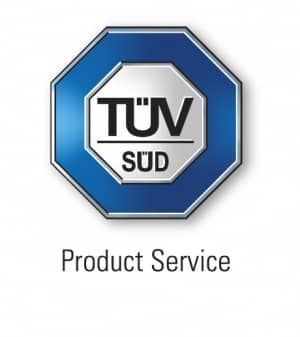 Morning Break (SESSION CHANGE)
Room: 302
AEROSPACE/AUTOMOTIVE:
As the industry leader in additive manufacturing, Stratasys creates solutions to meet the today's competitive challenges in Aerospace & Automotive manufacturing and on-demand tooling, faster prototyping and lighter production parts for improved product performance. This session will introduce recent case studies, innovative applications and news that highlights the ways 3D printing is transforming the industry.
Room: 302
AEROSPACE/AUTOMOTIVE:
The world aerospace market size was USD 883 billion in 2015 and that of Korea accounts for only 0.8% in the global market. Now it is very urgent to invest on aerospace industries to increase employment and to achieve USD 30,000 of per capita national income in Korea. The 3D printing technology which is key technology of 4th industrial revolution could reduce manufacturing costs and shorten manufacturing time to a large extent. Therefore it is essential to study applying 3D printing technologies to manufacturing of aerospace parts in order to enhance its competitiveness and enlarge the Korean market share in the global market.
Room: 302
AEROSPACE/AUTOMOTIVE:
Over the last 30 years the breakthrough of 3D printing and AM technology has been heading towards the direction from prototype manufacturing to direct manufacturing of actual products. 3D printing materials that started from plastic has expanded to metal and now to bio-material. It is also widely used in the fields of automobiles, aerospace, aviation, medical, and electric and electronics, which form the basis of the manufacturing industry. The use of 3D printing technology in the automotive field is particularly noticeable. As the rise of environment friendly electronic vehicle in order to increase the energy efficiency, designing custom vehicles to directly produce lightweight optimized car frames or the parts to respond to consumer's different needs is a target 3D printing technology should aim for. This session will explain about the process of designing lightweight electronic vehicle and the concept of automobile production through 3D printing.
Lunch Break & Exhibit Hall is Open
Room: Hall 6A
KEYNOTE 4:
Due to its inherent design freedom and manufacturing flexibility as well as available materials and achievable properties, metal 3D printing is being adopted for challenging medical and aerospace manufacturing applications. Manufacturing adoption is being driven by steady improvements in process know-how and control, productivity and a deeper understanding of how to validate 3D printers to satisfy the requirement of rigorous quality management systems. Future opportunities will be enabled by technology breakthroughs that will enable larger part manufacturing from higher performance alloys with the necessary material properties and repeatability and reliability.
Room: 302
AEROSPACE/AUTOMOTIVE:
The adoption of additive manufacturing (AM) in the automotive market is evolving. Besides rapid prototyping and production tools, more and more OEMs qualify the AM technology for series production. Mass customization, performance increase and cost reduction are key drivers for the increased adoption. In the presentation, we will explore, where AM is a perfect alternative for injection molding, what hurdles need to be taken and how to prepare the supply chain for series production.
Room: 302
AEROSPACE/AUTOMOTIVE:
The 3D printing technology is getting more and more popular in manufacturing industries all over the world. Especially, in the automotive sector, the advancement of 3D printing enables companies to innovate their business and manufacturing processes in disruptive ways. By virtue of DFAM (Design for Additive Manufacturing), light-weight, energy-efficient, and cost-effective design and manufacturing can enlarge new opportunities for manufacturing innovation. To take a full advantage of 3D printing in automotive industries, accompanied efforts to research and development in design, product engineering, and process engineering are essential. In this presentation, recent industrial applications of 3D printing in the auto industry are introduced and the potentials of 3D printing technology in manufacturing innovation will be further discussed.
Speaker
Director / Associate Professor
Center for 3D Advanced Additive Manufacturing Research / Ulsan National Institute of Science and Technology
Room: 302
AEROSPACE/AUTOMOTIVE:
Additive Manufacturing (AM) is a promising technology and has advanced over the last years in terms of cost- and product optimization potential. The advantages of AM have been identified already in early stages from the aerospace and space industry. Here a strong interest in lightweight design is explained by financial revenues resulting from low buy-to-fly ratios and decreased part weight. Hence, these branches may allocate large budgets for technology development. Based on this motivation, fundamental work on the design of very complex lightweight load and stress optimized structural elements e.g. for satellites have been performed. The result is a methodology for an easy to use and cost efficient topology optimization-process, which will be presented in the speech. Based on this methodology not only aero-/space parts are discussed, but also industrial applications (e.g. from machine tools). The speech will show the transfer from results in the aerospace sector into everyday industrial applications. With regards to the cost development, AM will soon be seen not only in space but in earthbound machines at the shop floor.
Afternoon Break & Cocktail Party at Business Lounge, Hall 6
Room: Hall 6A
KEYNOTE PANEL:
Delivering on the Promise 3D printing has had a number of false starts breaking out from prototyping to the manufacturing of actual parts. Join us as we discuss the promises of one of hottest technologies in 3D printing today, Metal AM, and its application to the manufacturing of end parts. We will discuss where the technology is, the technological developments on the horizon and the industries are leading its adoption. We'll also attempt to shed some light of the challenges facing the pioneers using this technology, especially the challenges around controlling end part cost and quality – bottom line, manufacturing is all about part cost and quality.
Award Ceremony of Frontier Tech Showdown & Closing Remarks - Venue: Hall 6A
End of Inside 3D Printing Conference & Expo Seoul 2017