Inside 3D Printing Conference & Expo - San Diego -

Day 1 - Monday, December 4th, 2017
Keynote
The 3D printing industry has made impressive progress over the past two years. Some of the largest corporations and brands have made significant commitments to the technology. Also, an unprecedented number of startup companies have emerged. The collective amount of activity, investment, and national programs are leading to an exciting but uncertain future. If your organization does not commit or expand in 3D printing, will it be left behind? Wohlers will share his thoughts, insight, and perspective on where he sees it going.
Innovation in Manufacturing & Materials - Day 1
Success in the hyper-competitive 3D Printing landscape requires a new approach to creating – and sustaining – both technology and business advantage through innovation. The Agility In Motion Session will focus on developing an advantaged approach to innovating toward flexible commercialization options in the 3D Printing space, which:
Optimize Innovation Returns: Forging a business strategy that better contemplates innovation commercialization and offer multiple commercial paths to financial returns.
Reduce Technology Risk: Yields technologies amenable to multiple commercial pathways (should one market play or technology incarnation fail).
Create Business Options: Generates flexible business models best suited to creating and realizing value from innovation/technology.
Amplifies Advantage From Innovation: Enables participants to benefit from operating in the advantaged intersection of Innovation, Market and Intellectual Property
Unifies Innovation & Business Strategy: Unifies the innovation and business model strategies into a single, seamless more powerful whole – obviating fumbles in the "hand-off" from innovation to commercialization
Innovation in Medicine
3D modeling and virtual surgery is becoming more mainstream for pre-operative surgical planning and intraoperative referencing during surgery. We have used this technology extensively in the craniofacial arena to aid in the reconstruction of congenital and traumatic defects in children. It has proven invaluable in reducing operative time, managing surgical team assignments and in preparing for surgical planes of separation of bone, soft tissue and organs in our successful separation of ischiopagus conjoined twins.
Methods: CT scan data was translated into a 3D digital environment which allowed for extensive pre-operative study of shared anatomy to understand how to best separate the infants and then reorient vital organs, skin, bones, muscle and tissue to ensure each girl's survival following the operation. An online virtual surgery was performed several months before the actual surgery with all team members and this was stored as a dynamic pdf file for future reference. 3D printed stereolithic anatomical models were produced for tangible visualization of the anatomy, and was present in the operating room as a reference guide.
Results: The 3D models allowed us to plan soft tissue needs for reconstruction, the planes of bone separation, and to anticipate blood flow various organs (colon, bladder, internal female genitalia) and allocate shared organs. This shortened the time of the procedure, as well as contributed to zero flap, bone, wound or stoma related problems.
Innovation in Manufacturing & Materials - Day 1
In this slide presentation lecture, best-selling authors of "MAKE: Getting Started with 3D Printing" will outline the major parts and elements that create the 3D printing ecosystem. Get a "macro view" of the industry so you can better understand the landscape and how you can navigate through it more completely. Don't forget to ask your questions about the industry during the Q&A session.
Speakers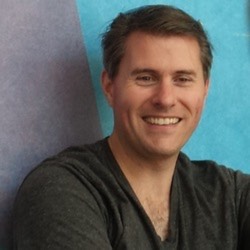 Co-Founder & President
Education & Events Division, HoneyPoint3D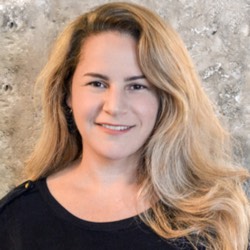 Co-Founder & President
3D Services Division, HoneyPoint3D
Innovation in Medicine
With the maturation of 3D printing technology, we are now able to create preop surgical models for planning and simulation at very affordable price points. This opens up the clinical applications for this technology as it is no longer limited to just the complex surgeries. We have found that even for simple operations, there is substantial benefit of 3D printed models for the surgical team, including students, nurses, and trainees. Alexis will discuss the benefits but also the limitations of this technology and will give an outlook on the future of clinical 3D printing.
Innovation in Manufacturing & Materials - Day 1
Part 1
As Additive Manufacturing increasingly moves from Lab to Production scale, the infrastructure requirements change. GE is investing in 100's of machines that run simultaneously, Nike does 1000's of prints a month. To manage these operations the same way we did before - manually inspecting and editing every file, setting up, monitoring and improving every print - is untenable. Instead we can rely on increasingly sophisticated software automation to drive these processes, saving time and money as well as increasingly reliability and safety. In no other manufacturing sector is the opportunity so apparent since additive manufacturing has a more complete digital thread than any other part of the shop floor.
Part 2
How much more would be additively manufactured if manual selection was removed from the cost equation? What diamonds would emerge if large part inventories could be instantly scanned to identify hidden AM potential?
3YOURMIND has developed the first automated AM Analysis platform in cooperation with EOS. Now decades of AM experience are available in a streamlined platform to inform smart 3D production decisions.
We will talk about :
Why using machine learning for evaluation is a key turning point in AM production
How early adopters are actively integrating this new technology
What we envision automated AM evaluation will shift in the industry in next 3-5 years
Innovation in Medicine
The Session Description will be available shortly.
Innovation in Manufacturing & Materials - Day 1
Part 1
The entire study of Supply Chain and Value Chain Co-ordination is based on the goal of achieving Mass Customization. Whether it is McDonald's or BMW - Mass Customization remains elusive because of the hurdles faced in the production and operations. Various value chain studies focus on how postponement, VMI (Vendor Managed Inventory) etc can help companies achieve these goals.
With the advent of 3D Printing and Additive Manufacturing, these goals seem rather reachable. With reduced inventories, and destination manufacturing - the fundamentals principles of value creation for the consumers or the market can, not only be achieved, but be mastered. This kind of destination manufacturing can also give new meaning to zero waste manufacturing. But the only way to achieve this can be with hightened coordination amongst the stakeholders of the manufacturing process and unlike traditional manufacturing, the stakeholders in an Additively Manufactured Product's supply chain can be competitors who need to work together because of the overlapping features or needs of this new technology.
Danfoss, as a global manufacturing leader in various different products and services faces this situation and our answer to these questions is through mastering the digitalization concepts (3D Printing and AM, Automation, AI, Simulation). However, being a heavy conglomerate in the field, the change is not swift neither is it easy. Join Nilay and discover the opportunities and obstacles of 3D Printing in the Value Chain.
Part 2
During the session Steven will share SAP's perspective and adoption of Industrial 3d printing, digital manufacturing and business networks across its customer base. The session will highlight how SAP and UPS are partnering and co-innovating to deliver a comprehensive solution which digitizes the entire product life cycle from initial design of a part, through manufacturing and to delivery at the customer door and aftermarket. The session will also cover how SAP is leveraging blockchain as a global track and trace ledger, and in conjunction with IoT and integration with Ariba Network (B2B procumbent marketplace with over 2.5M buyers and sellers) to further accelerate the digital transformation and merging of manufacturing and supply chain.
Speakers
Technical Sales Director
Forecast 3D
Senior Director of IoT and Digital Supply Chain
SAP
Innovation in Medicine
Tissue engineering is an emerging field that develops artificial biological organ substitutes to address the shortage of donor organs for transplantations and provide tissue models for drug testing. One of the most fundamental challenges in the tissue engineering arena is to create functional vasculature that provides vital nutrition, oxygen and waste transport to the cells within the engineered tissue. Without proximity to capillary network, cellular viability and function will be compromised within a very short time, especially in highly metabolic and large-scale tissue constructs To vascularize these engineered tissues, we have developed a prevascularization technique by using a rapid 3D bioprinting method. Multiple cell types mimicking the native vascular cell composition were encapsulated directly into hydrogels with precisely controlled distribution without the need of sacrificial materials or perfusion. With regionally controlled biomaterial properties the endothelial cells formed lumen-like structures spontaneously in vitro. In vivo implantation demonstrated the survival and progressive formation of the endothelial network in the prevascularized tissue. Anastomosis between the bioprinted endothelial network and host circulation was observed with functional blood vessels featuring red blood cells. With the superior bioprinting speed, flexibility and scalability, this new prevascularization approach can be broadly applicable to the engineering and translation of various functional tissues.
Speaker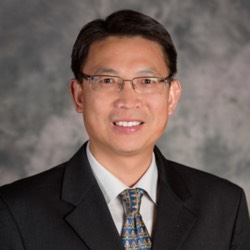 Professor and Vice Chair of NanoEngineering Department
University of California, San Diego
Innovation in Manufacturing & Materials - Day 1
Part 1
In this session, Bob Zollo will review technical issues and economic constraints relating to 3D printing plastic injection molds. The presenter will describe how his company solved the technical barriers, and produced industrial grade injection molds capable of producing hundreds of production quality parts on a custom built, open source desktop FDM printer. Actual injection molds and parts will be shown. Specific examples of how to modify mold designs for 3D printing to ensure reliable use will be presented. A cost comparison of conventional metal tooling, industrial printer made plastic molds and the presenter's costs will be reviewed, along with the trade-offs in time, cost, precision and life expectancy.
You will take home sufficient information to make an economic analysis to determine where this new low cost approach to production tooling may be applicable to your business.
Part 2
Consumer grade 3D printers and DIYers have been using generally available DLP projectors for stereolithography for years. Makers of professional grade printers have resorted to modifying off-the-shelf projectors to get better performance. Now, with Carbon's introduction of CLIP, DLP has recaptured the interest and imagination of the 3D printing world. With origins in the broadcast and cinema industries, DLP has a unique nomenclature. This session will explain how DLP projectors are specified, what are available trade-offs, and how these trade-offs impact your 3D print results. Among other things, it will explain specs like uniformity, distortion, and contrast; demystify difference between ANSI contrast and FOFO contrast; and how throw distance may impact efficient, uniformity and distortion. It will cover the trade-offs and benefits when using wavelengths down to 365 nm and what the future holds at lower wavelengths.
Innovation in Medicine
Sustained release drug delivery systems (SRDDS) are devices or dosage forms that can deliver drugs continually to the blood for a day, a week or longer and thereby can uninterruptedly alleviate the symptoms of many chronic diseases. SRDDS reduce the frequency of dosing, minimize side effects, and free patients from night-time dosing, and relieve nurses from frequent dosing to hospitalized patients. In so doing, these delivery systems enhance the treatment outcome by enhancing compliance. Here, we are reporting a pilot study concerning the development and optimization of a platform technology for fabricating sustained release tablets (SRTs) of prescription and nonprescription drugs using state-of-the-art 3D printing (3DP) technology.
Our preliminary studies support the feasibility of modifying existing pharmaceutical additives and using them in printing SRTs, and demonstrated that, by computerized redesigning and rearranging of a given polymeric substance, we can prepare pharmaceutical products with an array of release profiles.
Innovation in Manufacturing & Materials - Day 1
Cognitive systems are quickly becoming an important part of our lives, from smartphones to self-driving cars just to name a few. The idea behind these systems is to relief us from tedious routine tasks in order to give more time for creative and enjoyable work.
However, in CAD we are still in the age of manual labor, where the user is solely responsible to define shape of the design components. Afterwards, the created design is usually validated using CAE tools. If the design doesn't handle the anticipated loads, it needs to be modified and the process is repeated again until all requirements are met. This iterative process can take weeks to complete, requires a lot of man hours and most importantly, does not guarantee optimal results!
ParaMatters Inc. created CogniCAD in order to help engineers to achieve optimal designs leveraging from state-of-the-art algorithms and cloud computing. Most recent developments in fields of generative design and digital manufacturing are about to change the way we create new things. Automatic design optimization allows generating extremely efficient structures and meta-materials for a wide range of engineering applications, while Additive Manufacturing(AM) allows bringing these designs into reality. The technology developed by ParaMatters allows automatic generation of superior designs for direct Additive Manufacturing within tens of minutes up to several hours.


In this presentation, a unique cognitive cloud-based generative design platform which compiles lightweight structures and meta-materials (lattices) by demand, as well as simplifies and shortens the design-to-additive manufacturing process, will be presented by covering the following three topics:
How to generate unique meta-materials (lattices) with predefined properties and performance.
How to generate optimal topology designs with superior performance for Additive Manufacturing.
How to generate unique optimal meso-structural designs, which combine general topology and meta-materials, for Additive Manufacturing.
Speaker
Co-founder and CTO
ParaMatters Inc
Innovation in Medicine
The Session Description will be available shortly.
End of the first conference day
Inside 3D Printing Conference & Expo - San Diego -

Day 2 - Tuesday, December 5th, 2017
Innovations in Manufacturing & Materials - Day 2
Part 1
David Labiak will provide an in-depth overview of the many opportunities for investment into the 3D printing space, including both publicly traded companies and privately held/venture capital, as well a look at US-based companies along with several internationally based companies. It will look back at the performance of 3D printing stocks and the industry as a whole over the last few years and focus on the many opportunities and options going forward. Most investors, brokers and advisors tend to focus on just the manufacturers when investing in this growing industry. This presentation will look closely at options across an array of sectors such as software, services, materials, healthcare, etc as well an individual companies within each of these sectors. The presentation will also take a look at "Pure Plays" as well as the many various ways to invest somewhat indirectly into the 3D printing industry, as the prior growth and expected growth of the 3D printing industry makes it ripe for investment opportunities.
Part 2
Manufacturers have already embraced 3D printing and, for many, the technology has become an essential – if not primary – part of the manufacturing process. When combined with advancements in other areas like open source software, robotics and medical devices, 3D printing has redefined the manufacturing supply chain and manufacturers' approach to mass production, customization, consumer demand and global logistics.
At the same time, patents continue to expire and entities continue to expand their patent protection covering advances in this space. This seminar will outline the patent landscape in the 3D printing space—past, present and future—and explore the impact of this patent landscape going forward. Examples of questions answered during this seminar include:
• Who are the main players with significant patent portfolios in the space?
• What are the key patents that have expired or will soon expire?
• How many patent applications were recently filed in the space?
• What technology areas are generating the most activity and by what entities?
• What are the trends?
• What can we glean from the trends in the filings about the direction of the technology going forward?
Speaker
Partner, Head of the 3D Printing Practice
Robins Kaplan LLP​
Innovations in Manufacturing & Materials - Day 2
Part 1
Semiconductor technologies are advancing towards shrinking the transistors & node sizes to sub 10nM level & the thermal distribution, cooling, particles play a important role in these developments. 3D Printing offers hope & solutions to address these areas. Case studies of such developments, advantages, challenges faced & what's needed from the AM industry to create differentiated products. Join Cariappa and explore the advantages and challenges of the Semiconductor Ecosystem.

Part 2
Chemcubed has developed materials and a corresponding method of printing electrical conduits at the same time printing a 3D or 2 1/2D structures. To further this technology, Chemcubed is Introducing the next generation in UV LED flatbed inkjet printers. The ElectroUV3D printers allow users to effortlessly print conductive liquids, support and insulating materials. The electroUV3D printer is the only one of its kind. The system is capable of depositing highly conductive ink for low sintering temperatures. And, because the machine can cure resins with different material properties, it can create objects with flexible and stiff, as well as conductive, properties all at one time. It is also possible to print directly on substrates such as FR4 boards making circuit boards or on a Kapton ® for flexible electronics.
Innovations in Manufacturing & Materials - Day 2
Part 1
The Session Description will be available shortly.
Part 2
Our group of Chemson managed to develop formulations of PVC to be able to be processed by 3D printers – 3D VinylTM and believed to be the first of its kind. PVC as polymer provides performances, which are advantageous over other polymers compared to generally used ones for additive manufacturing. These are for example an outstanding resistance to weathering, intrinsic fire stability, no risk for hydrolytic degradation and tailorable technical parameters. On the top, there are already existing established product recycling processes for PVC and this polymer shows strong interlayer cohesion when processed with the right printing parameters.
General Session
Artificial intelligence, virtual reality, robotics and 3D printing are all "Platform enablers." They're all already being combined in unique ways to improve how products are visualized, manufactured and sold. In this presentation we'll discuss how startups and big companies are combining these mega technologies today, and also how they're likely to be combined in the future.
Innovations in Manufacturing & Materials - Day 2
Part 1
As the Co-Founder of Robo, a desktop 3D printer company based in San Diego, CA, I have been on a mission to bring 3D printing to the world since I fell in love with the technology back in 2012. Beyond uses for increasing speed to market in industrial applications, I saw a world where anyone with an entrepreneurial mindset could take 3D printing as a tool to bring an idea to life quickly and affordably, which would mean democratization of innovation. We are already seeing 3D printer users shaping the future and solving problems in the world, and advancements in the desktop industry will only increase these opportunities. Let's take a look at the next 5 years of desktop 3D printing, some benefits that could emerge, some ways it could tip to mainstream as well as some things that need to happen in order for further adoption. And also, let's reprogram creativity back into the mindsets of millions using 3D printing as a tool for change.
Part 2
You've heard the hype that "soon" consumers will 3D print their own products at-home or in-store on-demand, but will it be a reality anytime soon? Retailers are struggling to stay profitable in the wake of rapid e-commerce market share gains, showrooming, rising expenses and a consumer priority on anything innovative– new design, new technology, and new brands. Consumers of all ages, wait until the last minute to shop for tomorrow's events, so why aren't more stores and brands exploring last mile delivery of products made on-demand? Shouldn't mass retail be attracted to the tremendous cost savings of a zero-inventory strategy? What will it really take for on-demand 3D print to disrupt retail? Tracy will explore the top five areas holding 3D Printing from tipping at retail:
• Right Fit CPG Designs
• Skilled Labor Gap
• Duplicatable Manufacturing & Finishing Model
• Full Retail Integration
• Materials & Testing
Innovations in Manufacturing & Materials - Day 2
We see there being 6 key elements to enabling us to scale to create unique bio-mechanically enhanced custom-fit products at mass production volumes using adaptive manufacturing techniques. We will talk through our vision for these 6 key areas while using our Custom-fit sandal product as a case study to demonstrate these in use.
Business Case and Vision - Setting the vision, direction and business case for a product before starting design is essential in setting a product up for success. We will share what our vision is, and why we have chosen that.
Adaptive Manufacturing - There a variety of adaptive manufacturing techniques available, currently additive manufacturing is the method we use, but we plan to grow into other areas.
Hybrid Design - Additive manufacturing isn't a silver bullet. It's all about using the right materials for the right job, and optimising for that process, to create a product that meets all of its business and engineering requirements.
Scan to Make - This is our secret sauce - how much information is required, how to process this data, how to calibrate the product outputs.
Production Management - Manufacturing unique products at this scale presents a number of challenges, we will share our visions for local manufacturing, quality control and order management.
Closed loop design - with adaptive manufacturing techniques, hardware development becomes like software development. Constantly updating, refining and improving the design changes how you approach hardware development.
Innovations in Manufacturing & Materials - Day 2
Open source materials in FFF printing has provided the production quality materials such as carbon filled nylons and polycarbonates. Stereolithography offers the best finish and the fastest speeds of any 3D printers but the technology has been suppressed by the lack of open source materials. UnionTech working in conjunction with DSM Somos has created open source printers that change equation regarding the functionality of stereolithography prints.
End of Inside 3D Printing San Diego 2017