Note that due to the snowstorm in New York Tuesday's agenda has been moved to Thursday.
Inside 3D Printing Conference & Expo - New York -

Day 1 - Wednesday, March 15th, 2017
Track 3 - Manufacturing:
3D printing manufacturing has been one of the most innovative and rapidly growing industries in recent years, but only limited materials, such as PLA and ABS, have been widely used. Thus, there has always been a gap between end users' expectations and the material specifications available in the market. To bridge this gap, satisfying the high requirements for safe and functional products in the 3D printing market, SK Chemicals, a South Korea based specialty chemical company has launched SKYPLETE, thermoplastic material solution for 3D printing based on its own proprietary resins and compounding technology.SKYPLETE, which is eco-friendly and safe to humans, is made of high performance thermoplastic materials specially designed for 3D printing applications. It delivers excellent printing performance while the materials do not contain hazardous components such as styrene or BPA which can be found in ABS or PC. During this presentation, SK Chemicals' will introduce recent material development in overcoming the current limitations that FDM 3D printing technology is facing.
Track 4 - Business:
In 2013, pure play 3D printing stocks were on fire. Since 2014 they have been in the dog house, yet the 3D printing industry and equipment adoption continues to grow. So is now the time to buy, or is caution the better approach? In this presentation, discussion, and open forum for your questions, a distinguished panel will discuss: Is the technology worth the investment? What's the story with the pure play 3D printing companies and their stocks? Is there more to the 3D printing investment universe than the pure plays? Individual stocks or 3D printing-focused funds?
Speakers
Managing Director, Investment Banking
Mooreland Partners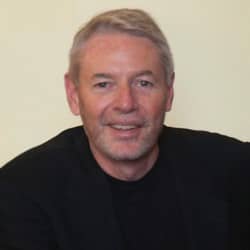 Partner
Finnegan, Henderson, Farabow, Garrett & Dunner, L.L.P.
Senior Portfolio Manager
Trent Capital Management, Inc.
Keynote:
The 3D printing industry has made impressive advances in the recent past. Some of the largest corporations and brands have made significant commitments to the technology. Meanwhile, an unprecedented number of startup companies and new businesses have emerged with no slowing in sight. The combination of new developments, investment, and national programs are leading to an exciting future. However, many are unsure where they fit in and what steps should be taken. Wohlers will share his thoughts, insight, and perspective on where he sees it going.
Track 3 - Manufacturing:
ACEO® is revolutionizing the world of additive manufacturing by introducing the world's first real elastomer which can be 3D printed. Proven silicone experts from WACKER developed not only the material, but also software and hardware opening up new opportunities for various industries such as health care, automotive, electronics or even life style goods only to name a few. Protoypes, individualized products, novel designs or "impossible products" (which could not have been produced with any other technology before) can now be manufactured from silicone. The technology is based on a "drop-on-demand" principle. The print head deposits single silicone voxels on a building platform, which flow together smoothly, forming a homogenous surface. After printing a layer, the curing is activated with UV light. For complex 3D structures a support material is printed throughout the same process. At the end of the printing process, the silicone form is removed from the printer and the environmentally safe support material is easily and quickly rinsed out with water. The presentation will focus on the pioneering role ACEO® is taking in further developing this unique technology: expansion of the product portfolio with more durometers; R&D corporations in the intriguing field of biomodeling; creation of completely new lattice structures in order to achieve intelligent functionalities. In the end it's all about to inspire the imagination of designers and engineers.
Track 4 - Business:
The Session Description will be available shortly.
Speakers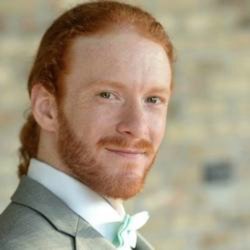 Track 3 - Manufacturing:
If you think 3D printing is all about boutique manufacturing, think again. 3D printing, or additive manufacturing, is about supply chains and increasingly about high-volume industrial manufacturing. Manufacturers are using 3D printers to build not just prototypes or parts but also supply chains that can more rapidly respond to dynamic, real-time customer demands, reduce inventory and slice into transportation costs while dramatically compressing the time needed to ship products. Enterprise software giant SAP and UPS, the largest U.S. transportation company, have teamed to integrate 3D printing into supply chain processes and build a foundation for on-demand manufacturing. In this session, SAP will show how 3D printing won't just change manufacturing but also challenge shippers and transportation providers as on-demand manufacturing blends with on-demand shipping.
Speakers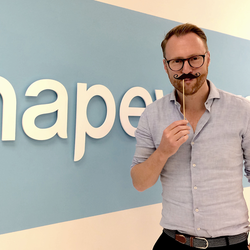 Head of Business Development & Sales
Shapeways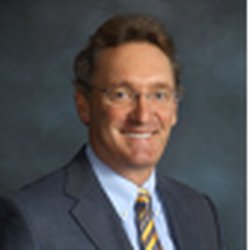 Track 4 - Business:
The perception and promise of commercial 3D printing are that it provides a simple, fast and automated digital workflow, a process where complexity is free. That perception is generally accurate up to the point that parts are removed from the 3D printer. But, as soon as parts enter the post-processing phase, the automated, push-button process becomes a manual operation that has a tangible and significant impact on a company's bottom line. Industry expert, Todd Grimm, interviewed six global manufacturers representing the automotive, consumer products, medical devices, sporting goods and architecture industries to learn about their post-processing experiences. Each detailed the measurable impact of post-processing on time, cost, quality, staffing, facilities and operations. In this presentation, Frank will define primary and secondary post-processing, describe the automated, manual and batch post-processing methods of the most common 3D printing technologies and detail Todd's significant findings.
Track 3 - Manufacturing:
Part 1 Integrating AM How can designers, engineers and manufacturers benefit from Additive Manufacturing? This presentation explores what techniques can be employed to investigate AM for production, no matter what industry you are involved in, what pitfalls to avoid and how to consider 3D printing another manufacturing method, and not just a tool for Product Development. Part 2 - Integration of Topology Optimization and Additive Manufacturing Additive manufacturing (AM) has opened new opportunities for fabricating complex parts that are otherwise not manufacturable. Topology optimization (TO), on the other hand, is a powerful design technique that can fully exploit the capabilities of AM. In this talk, strategies for posing and solving topology optimization problems will be discussed. Several case-studies will be presented using a SolidWorks integrated topology optimization software. Finally, the talk will discuss advanced strategies for incorporating various AM constraints, such as support-structures, during topology optimization.
Speakers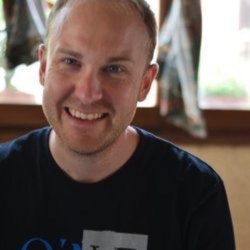 Product Portfolio Management
Dassault Systemes SOLIDWORKS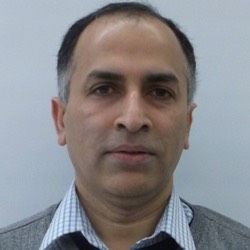 Professor
University of Wisconsin, Madison
Track 4 - Business:
The Session Description will be available shortly.
Speakers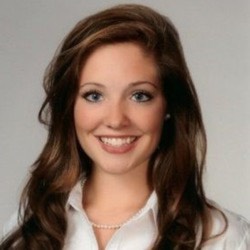 President and Founder
Avante Technology, LLC
Exhibits & Afternoon Break
Track 3 - Manufacturing:
Most FFF (fused-filament fabrication) printed parts have a weakness -- severe strength anisotropy; some parts being as bad as a 15:1 strength ratio between the XY plane and the Z axis. Z-aware additive manufacturing uses information about the stress tensor of the object (generated though either analytical analysis or finite element modeling) to produce a new set of extrusion paths that turn the weakness into strength. We align the extrusion paths with the stress tensor, and thereby achieve a major improvement in the usable part strength. We have built parts with this method and hydrostatically tested them to destruction and our results show a 3 to 5 times improvement in part strength, with no change to part CAD model, filament, machine settings, or post treatment. This 3-5x increase is shown in all polymers we tested - block copolymers (ABS), polyamines (nylon), and polyester polymers.
Track 4 - Business:
The 3D Printing industry is growing rapidly, offering businesses a variety of options to adopt the technology. This session will focus on how organizations can best evaluate, integrate and expand production 3D Printing technologies to meet their business objectives and drive real results. Examples of topics that will be covered through discussion and case studies include: - How to make sure your business is choosing the right additive manufacturing processes, machines and materials - How to best prepare to bring in a production additive manufacturing system -- and what can happen if you don't prepare correctly - How to measure results and ramp up your facility
Track 3 - Manufacturing:
As additive manufacturing technologies become increasingly capable of repeatable and reproducible production, the dream of manufacturing production parts through 3D printing is quickly becoming a feasible reality. This reliability is also enabling, and driving, an increasing number of high-value applications, some of which are now becoming the norm for many industries and in many consumer markets. The goal of this talk is to explore this industry transformation from the point of view of service bureaus and the beneficiaries of the technologies. This presentation will discuss the various perspectives of additive manufacturing as a commercially viable means of end-use parts production, the ramifications and impacts this industry shift will impose on service bureaus. Business models and strategies service bureaus can leverage to become an enabler, and leader, in this new economy will also be covered. The second part of this presentation will focus on the benefits this shift will bring to clients and consumers, the business models and strategies they can use to seamlessly transition from prototyping to production. The different 3D printing enabled scenarios that allow product designers to reach their market faster, and deliver a tailored and fast evolving product to their clients will also be explored.As a result of this talk, the audience will be able take away actionable insight that will enable them to drive this transformation in their organisations and lead the way to a stronger additive future.
Track 4 - Business:
The Session Description will be available shortly.
The Frontier Tech Showdown is the premier pitch event for seed-stage startups in 3D Printing, Robotics and Virtual Reality. Past participants, including 3D Hubs, Wiivv, Voxel8, Metamason and Cellink, have gone on to raise more than $60 million and have a cumulative market cap of over $180 million. Asimov Ventures will present the winner of this year's Frontier Tech Showdown in New York with an uncapped SAFE for $15,000. Come join us to shape the latest advancements in Frontier Tech! today! - http://frontiertechshowdown.com/ Participants: 3DFortify Brian2Bot Form Alloy Kwambio Nanogrande
End of Inside 3D Printing New York 2017
Inside 3D Printing Conference & Expo - New York -

Day 2 - Thursday, March 16th, 2017
The Session Description will be available shortly.
Keynote:
The separation of craniopagus twins is an extremely difficult undertaking not only due to the inherent risks and anatomical complexity of each case, but also due to the variation that is present between each set of twins. Limited autologous materials with which the plastic surgeons can reconstruct the scalp and skull after separation are also a key challenge. Virtual surgical planning (VSP) combines 3D-modeling and simulation software for the purpose of precisely planning complex surgery, making it an ideal tool in craniopagus separation. 3D-printing customized guides and jigs allows for the precise translation of VSP onto the operating table. Our presentation will report on how our team used VSP and 3D-printing in craniopagus separation to (1) design incision lines and osteotomy boundaries and precisely calculate the resulting surface area of scalp and skull deficits (2) precisely identify the tissue expander models that would be needed to generate adequate scalp to close the predicted defect, (3) produce osteotomy cutting guides that maximized the amount of bone that was repurposed for skull reconstruction, and (4) produce custom skull-caps based on normative, population-level data that were used intraoperatively to guide the shape of the reconstructed skull.
Track 2 - Medical:
Cancer is a major public health problem worldwide. While advanced imaging technologies provide extremely useful anatomical and tumor displays for clinicians to aid in treatment planning, we need better pre-operative assessment of the tumor morphology and its relation to surrounding structures in order to help choose between different surgical approaches and prevent possible complications. This presentation will cover the steps required to derive anatomically accurate, patient-specific models in the context of urological oncology. The use of 3D printed tumor models to depict the dominant tumor to key anatomical structures will be demonstrated. In addition, the application of 3D printing in the pre-operative evaluation and treatment of kidney cancer will be discussed.
Track 2 - Medical:
"3D bioprinted tissue constructs could enable new in vitro applications in 3D cell studies, drug screening, disease modeling, and, ultimately, therapeutic applications in regenerative medicine. We will highlight our recent efforts on concurrent patterning of cells and vasculature, along with new strategies to achieve active perfusion, long-term stability of thick living tissues (> 1cm thick), all of which are essential for creating a physiologically and therapeutically relevant tissue manufacturing method. With control over multicellular architecture, local microenvironment, and ability to support thick, developing tissue longitudinally, this method serves as platform for studying emergent biological functions in complex engineered microenvironments, and, may ultimately, find applications in vivo. "
Join us for #3DTalk, an industry specific and educational panel series featuring women in 3D Printing and 3D Tech industries, and providing insights and knowledge based on these women's personal experiences and expertise. Each event focuses on a particular vertical and this lunch panel will be focused on how our panelists are using 3D Printing to open new opportunities in the Healthcare industry. The event is open to everyone and all expertise levels are welcome!
Keynote:
Over the past decade, inexpensive cloud computing enabled a boom in entrepreneurship that created unprecedented value and opportunity. Now, as 3D printing declines in cost and improves in speed and quality, the techniques we use to deploy software are adapting to deploy matter. As a founder of the Frontier Tech Showdown and Asimov Ventures, Tyler has worked with startups collectively valued at more than $100 million and will be sharing lessons learned along the way. Join us to discuss opportunities at the exciting frontier of 3D printing.
Track 2 - Medical:
Solid Freeform Fabrication (SFF) techniques, such as three-dimensional (3D) printing (3DP) technology or robocasting, allow for designing and characterizing custom fabricated 3D scaffolds for bone repair/replacement as well as dental prostheses. Robocasting permits for the 3D creation of off-the-shelf or custom patient/site specific, products with high levels of reproducibility and precision. Also it offers tailored interconnected porosity that other 3D printing methods may lack. Because fabrication of these structures is based on computer-aided design/manufacturing technology, these scaffolds can be printed and prepared on a custom basis, based on patient magnetic resonance imaging (MRI) or computed tomography (CT) data. This allows replacement/regeneration of more complex craniofacial bone structure.
Exhibits & Afternoon Break
Track 2 - Medical:
The internet is filled with stories of helpful volunteers making prosthetic devices for a fraction of the cost traditional devices. But there are few stories of amputees using these devices beyond the initial delivery. This is because proper fitting of a prosthetic device is more complex than downloading a printable file and scaling it to size. Jeff will discuss the importance of 3D printing in medical grade prosthetic care and address the role well-meaning volunteers and their printers.
Track 2 - Medical:
Plastic surgery has been a leader in incorporating 3D technology into clinical practice to improve outcomes. Still there remains a significant gap between surgical innovation and technology in cosmetic medicine. In the modern age, where imaging software and technology are rapidly advancing, so, too, should our tools for achieving success in plastic and reconstructive surgery. That led me to launch MirrorMe3D. Our mission is to provide clinical solutions for plastic surgeons that facilitate the adoption of new technologies that enhance communication, planning, and execution. During this session, you'll learn about my journey from practicing plastic surgery to 3DP entrepreneur – triumphs as well as lessons learned
End of First Conference Day